CAST

---
LISA GIBSON is a mother of three children and a part of a huge family that came to Canada via the underground railroad, seven generations ago. She is selfless in her advocacy of women's rights and constantly works towards eliminating violence against women. She volunteers on several groups including Women Won't Forget where she helps to organize their yearly December 6th vigil for the 14 women murdered in Montreal twenty-four years ago and the Congress of Black Women, where her grandmother was one of the founding members. Despite chronic illness, Lisa perseveres and is an innovative ,artistic, common sense thinker and a proven leader in her community.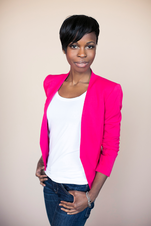 CHIVON JOHN is passionate about empowering individuals to take care of themselves so they can take care of business. After overcoming her own personal struggles she founded ChivonJohn.com – a wellness brand devoted to helping women design a life of more happiness, health and hustle. Chivon is a Wellness Coach, Certified Personal Trainer, Speaker, Consultant and Writer. She's driven by the deep desire to inspire others to invest in their physical and emotional well-being and take action on their dreams.

PAULEANNA REID
has used the bricks that others have thrown at her to build a firm foundation to her growing brand and empire. She holds titles as an Amazon Best Selling Author of the hot fiction novel
Everything I Couldn't Tell My Mother
, a Nationally Published Journalist, Motivational Speaker, Entrepreneur. Having overcome her own personal and professional obstacles, her powerful story-telling encourages this generation to face their challenges and conquer them. She is on a mission to help others see beyond the limits of their circumstances. Spreading mental health awareness is important to her because she knows what it's like to suffer in silence. By sharing her personal experiences, she hopes to show young adults how they can turn their frustration into motivation.
FREDDY KING is a spoken word, slash hip hop artist who has created avenues for other artist to voice their opinions on the injustice and the stigmas that have been placed on black people. With his creative word play and passionate heart King got Madam Jean to sponsor his up and coming album Field Of Dreams. With high hopes followed by strong efforts, King hopes to inspire everyone around him to strive.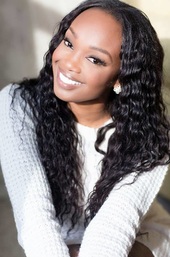 STACY-ANN BUCHANAN


is a professionally trained theater and film actress. Her own struggles with depression and anxiety prompted Ms. Buchanan to create The Blind Stigma, and in doing so, cement her as a Director and Filmmaker and Advocate for Mental Health.
---
Production Crew

---
Stacy-Ann Buchanan
Director/Producer


Kerry-Ann Crawford
Production Manager


Natalya Johnson
Production Assistant

Halfway There Productions
Video Production, Editing, Graphics and Sound